Breaking News: "Easy Video Press, Your New All-In-One Plugin To Easily Publish, Customize and Monetize Videos On Your Wordpress Blogs!"
Secure your copy right now and save BIG! This amazing plugin is sold here fot $67. Get it right away (unlimited websites license) for just: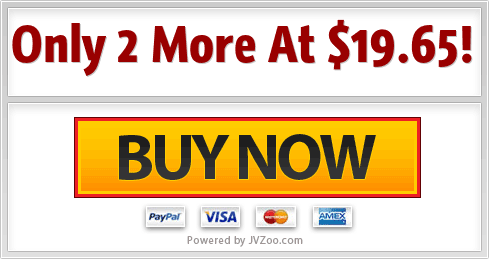 Hello there fellow WordPress fanatic,
Andrew and I are what we could call Wordpress Addicts. We love creating blogs and we can't refrain from always creating more. Andrew is a lawyer and an online entrepreneur (he builds blogs for lawyers and sells info products to lawyers through informative blogs), and I am both an offline and online entrepreneur, creating tons of niche blogs for my niche marketing department, as well as for local companies.

But that is not what makes us wordpress addicts. We also have a compulsory need to test and buy everything related to Wordpress: themes, plugins. You've seen it, we've tested it, you have seen it, we have probably tested it in beta...

A few months ago, we were having a skype session and we started brainstorming around wordpress and what could make our life easier, using Wordpress. We both maintain businesses using Wordpress, and with our combined experience we decided to figure out what is refraining us from being effective, and how we could provide more value through our blog, and how we could help other webmasters and internet marketers to provide more value to their own readers.

This was a long and interesting skype brainstorming session. Here are the main outputs of the discussion we had then:
Wordpress is by far the best platform to deliver information people want to access online. It's the best from the end user perspective, as well as from the webmaster's point of view: easy to use, easy to maintain, not that technical.
Video is not an option. It's a must to provide more valuable content, to build rapport with your visitors, to turn them into loyal readers, referers and customers, to increase your websites' "stickiness", etc. After all, we're here to make money online, and if you build a blog without the intent to generate some cash (either directly or indirectly by building a list) or customers (or "clients" as Andrew calls them), then you're doing things the wrong way.
Ok, we can hear you: nothing new.
You're right. And this is what amazed us!
When you combine WordPress and videos, you simply fall into abysmal hole. Wordpress + Videos is just a nightmare. It turns WordPress back into an expert platform for coding geeks who like to manipulate obscure lines of codes and tweak them just so that they can publish a video. It makes video the medium most bloggers want to avoid because they have no idea how to handle them.
Can you believe this!? There are millions of blogs online, tens of thousands of developers working on Wordpress, and still leveraging the power of videos through blogs is available only to the tech geek fractions of bloggers and internet marketers (needless to say this is a really tiny fraction). Which means 99% of bloggers are left aside and doomed to use good old written content to stand out of the crowd. Talk about a challenge.
To give you an example, simply picture this: You're creating a blog related to, let's say "Panic Attack." You've found some good videos on YouTube you want to re-publish on your blog. Easy? WRONG. YouTube will give you an embed code, but most people are stuck from that point on. What to do with this embed code? Most bloggers don't even know you can switch from Visual to HTML in the WordPress post form. And even those who know there's an HTML section will freak out just by switching to it and trying to paste that devilish javascripted flashy htmlified code.
Many people are now using Amazon S3 to store their videos. And it's really awesome. You can centralize and theoretically share all your videos from one central place for a really, really low price. Really great service! But there's a bug. You've created a video, and you've uploaded the .swf, .flv or .mp4 (or whatever strange format online videos are using) file to your S3 account.
So what? Most people will never be able to embed this video on their blog. Where can I get a player (and most people don't even know they need a player to play their videos), how can I embed and configure the player to play my S3 videos. What should be the size of the player, what should be the size of the video, how to configure the position, what happens once the video is finished playiing...Well, you see the point, S3 is great, but it's just the beginning and it normally becomes really technical to finally publish a video on a blog.
This is when the famous What If? started to flow and flood our Skype session:
Here are 3 of those What Ifs:
What if I could easily Publish any video on a blog without writing a single line of code, or without pasting obscure embed code?
What if we could easily Customize this video in any way we want withought getting our hands dirty and with just a few clicks, directly on the blog?
Finally, it's great to be able to easy publish and customize videos, but What If I could easily Monetize this video?
Can you see what we figured out? We figured out we (and any blogger in fact) need a solution to perform those 3 functions to finally be able to easily leverage the power of videos on any blog.
And this is how we ended our skype session: let's do it (remember, we are entrepreneurs trying to help any online entrepreneur / blogger. Yes, a blogger is an online entrepreneur and should be able to use the tools he deserves to use).
Easy Video Press was born.
Fast forward many months of research, development, and testing. We're now ready to release this fantastic plugin:
Here is what Easy Video Press could do for you in a nutshell:
Publishing Videos on your Blogs
Easy integration with WordPress
Video player with support for practically all video formats
Supports mp3 playback
Supports YouTube playback
Supports New Youtube short urls
Host videos on your site or Amazon S3
Supports low and high quality video
Full screen support
Show multiple videos on a single page or post or any of the new Wordpress taxonomies
Can automatically start playing when the page loads
Customizing Videos
Overlay the video with an image or flash file throughout the videos (for branding purpose and call to action)
Show a cover page before the video plays (for branding and call to action)
Option to automatically hide the playback controls
Change the size of your videos
Change video player control's colors
Hide or show controls
All of the above can be done on a video by video basis
Monetizing Videos
Share (send to friend) option (not for .swf videos)
Overlay can be linked to another web page
Redirect to new page when the video or YouTube or sound playback finishes
All of the above can be done on a video by video basis
Plus with this plugin, you can also create time-limited, unique download links for zip files, Adobe Acrobat documents, or any file you can store on Amazon S3. You just create a post, use the magic shortcode generator with the "download link" option and that's it! A protected download link will be created with time limit as well.
See how simple it is!
Now, Alexia, our "Pregnancy Yoga" blogger can simply grab any video from YouTube or any other video source (he just needs the URL of this video) and customize it with just a few clicks (so that she does not need to mess with players, codes...). She can easily customize it so that it looks nice within his blog, and finally she can monetize it by redirecting visitors to an affiliate offer once they've watched the videos, or he can add a link directly onto the video so that readers just have to click a link at any time while watching the video to get the reviewed product (even if this is not their video)!
In addition, she can also decide to display an optin form below the video when it stops playing to collect leads and further monetize her blog.
This is a no brainer when you want to add videos to your blogs, and as we mentioned at the beginning, we have more than 10 years of experience blogging, and we know we don't want to create blogs if we're not using videos on them, and you should do the same.
Plug-in Requirements
In addition to being able to host a WordPress Blog 3.0+(support for PHP and MySQL), your web host will need to support ionCube loaders. Most reputable web hosts will already have this installed.